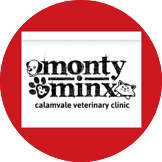 Monty & Minx Calamvale Veterinary Clinic
Lionel Thomas
Managing Director/ Chief Technical Officer
Web Development

Smart Contracts

Online Marketing

SEM

CMS
Bachelor of Information Technology, Queensland University of Technology
The CTO of ChinaDirect Sourcing, Lionel gained extensive development and management skills in the Game Industry over a 12 years period; from Web Developer, Web Manager, Game Producer & Studio Manager and digital marketing over a 23-year period
"My passion is creating websites that work for businesses, from design to technical, my solutions encompass the whole online suite a business needs to succeed online. "
"Lionel was a supportive and dedicated producer during the projects we worked on. He worked well with the publisher to ensure our project stayed on schedule & personally kept me focused on the prioritised task at hand. IU would recommend Lionel for any further leadership roles in game development."

Simon Neech, Bane Games
He has released over 11 titles for PC mainly and an Xbox Live title, his Key achievement was the Development, Promotion and Maintenance of a comprehensive Online Community that is still running today, at 18 years old and approx. 800,000 registered members; in addition to the doubling of sales for 2 years running to increase the turnover to over $1 million.
More recently he has moved into Ethereum Solidity development for Smart Contracts. Lionel maintains the ChinaDirect Sourcing Website, the Digital Marketing and Lead Generation.
I am a creative person with technical and marketing experience, originally from the Video Games industry, my experience is diverse and extensive in the online industry for over 20 years which has encompassed Design, Programming, Leads/Sales, Marketing and Security.
publications
feedback form
If you'd like a free consultation, please start by completing the form: