September 8, 2023
Posted by:

admin

Category:

News
Good morning,
Earlier this week the Federal Government introduced the Fair Work Legislation Amendment (Closing Loopholes) Bill 2023 to Parliament that is set to make sweeping changes to a number of key industrial relations laws and could have a substantial impact on business.
To help you understand these impacts, our expert Workplace Advisory team will be holding a series of IR Reforms business briefings throughout September and October.
The first webinar, to be held this Friday, September 8, will provide:
details of the Bill and an outline of the amendments
initial advice on how to prepare for your business for the proposed changes, and
information about how to lend your voice to the discussion and join the Chamber's efforts to advocate on your behalf while the Bill is being debated.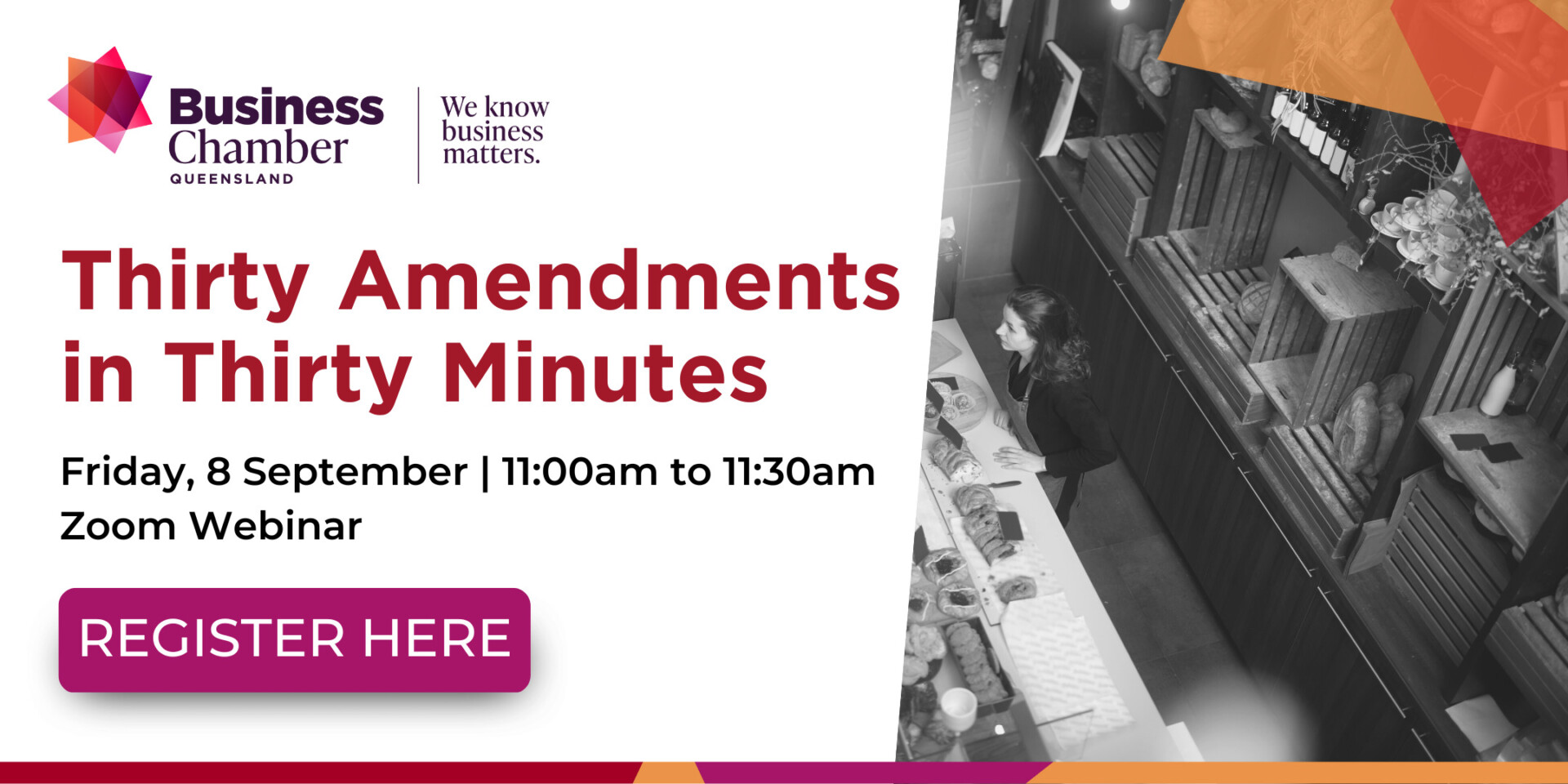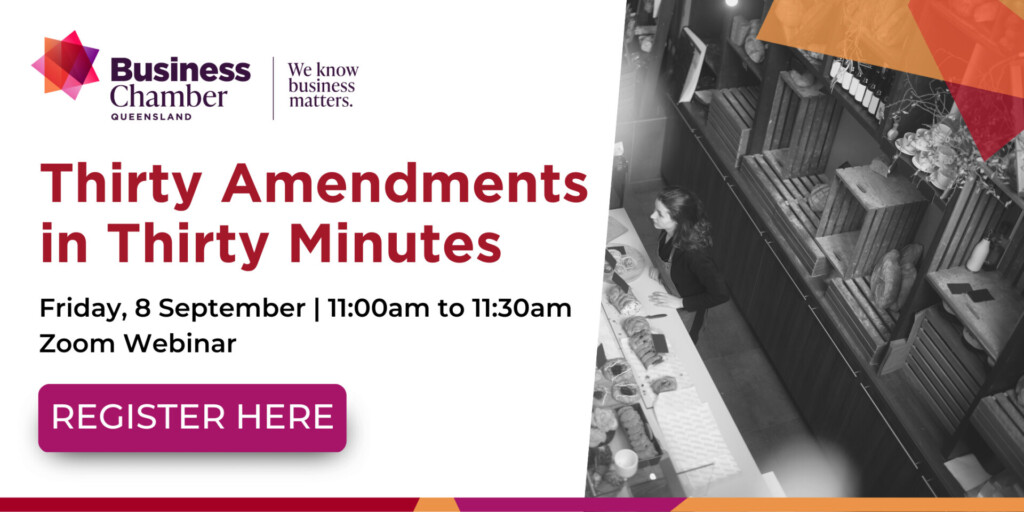 Other webinars in the series include:
Date: Thursday, 14 September
Time: 9:00am to 9:30am
Zoom Webinar
---
Date: Thursday, 21 September
Time: 9:00am to 9:30am
Zoom Webinar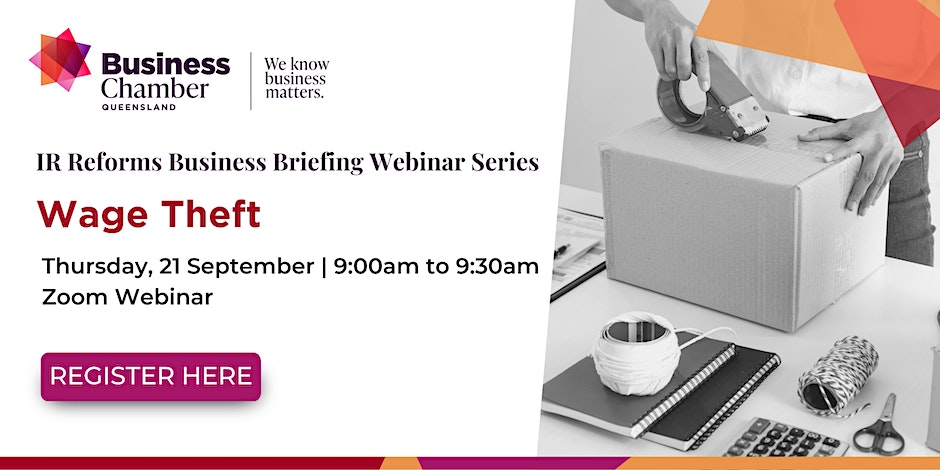 ---
Date: Thursday, 28 September
Time: 9:00am to 9:30am
Zoom Webinar
---
Date: Thursday, 5 October
Time: 9:00am to 9:30am
Zoom Webinar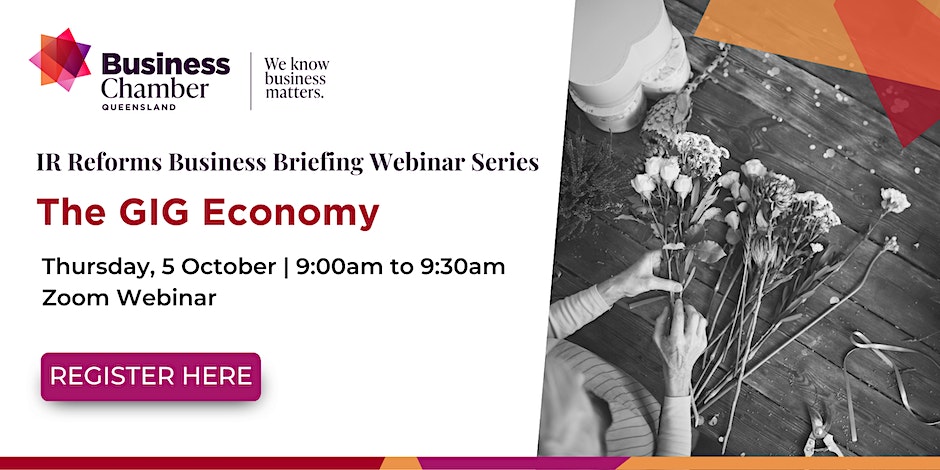 ---
Date: Thursday, 12 October
Time: 9:00am to 9:30am
Zoom Webinar
---
Business Chamber Queensland member: FREE
Non-member: $80 per person (incl GST)
To apply your member discount, enter the email address associated with your Business Chamber Queensland membership as 'promo code'.
Tickets are non-refundable and non-transferable. By purchasing tickets you are accepting our terms and conditions, see here.
Not a Business Chamber Queensland Member?
Join now. As a member of Business Chamber Queensland, you'll be joining Queensland's most established business network, giving you access to a broad range of products and services to help your business. We offer a range of membership packages to suit businesses of all types and sizes. Become a Business Chamber Queensland member today.
---
Webinar speakers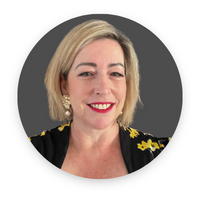 Joanna Minchinton
General Manager Workplace Relations, Business Chamber Queensland
In her role with Business Chamber Queensland, Joanna provides employers with practical, real-world advice and assistance on a wide range of matters including Award and legislation interpretations, right through to providing formal representation in jurisdictions such as the Fair Work Commission, the QIRC, and the Queensland Human Rights Commission.
Joanna is also an experienced trainer having delivered educational programs on a range of employment relations topics for members and external organisations including sessions delivered in Istanbul and Beijing.
Joanna is a regular guest lecturer to third year business students at Griffith University.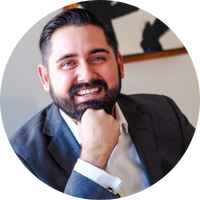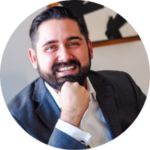 Ezra Pyers
Manager, Workplace Relations, Business Chamber Queensland
Ezra has significant experience representing employers before the Fair Work Commission and Queensland Human Rights Commission, successfully managing disputes start-to-finish. He also has experience managing claims before the Queensland Industrial Relations Commission, Fair Work Ombudsman and advocating member interests to Queensland state parliament. Ezra has spoken on several panels and conducted training across the nation, sharing lived-in industry experiences and practical solutions.
Prior to joining Business Chamber Queensland, Ezra was the Employment Relations Manager with the Queensland Trucking Association, the peak employer association for the Queensland road transport sector. In this role, he also supported Queensland businesses in the bus and waste sectors, advocating for members at both state and national levels.