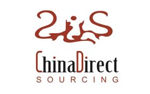 Lindy Chen
Founder and Managing Director
Intercultural Communication

Management

Published Author

International Trade

International Sale
Bachelor Degree, Education, Tianjin
University
BS, Applied Mathematics,
Changchum Normal University
Born in China, Lindy Chen is an author and businesswoman. She is founder of China Direct Sourcing Services and author of the book Import from China: How to Make a Million and Not Get Burnt
"This program aims to increase your knowledge and awareness of the procedures and processes that are involved when importing from China — assisting you in minimising the risks involved and creating a structure where your goods arrive both on time, and to the correct standard."
In 2005, she founded China Direct Sourcing. This business helped local Australian companies build their businesses by importing from China. Up to 2011, she helped her clients saved over $5 million in terms of manufacturing and importing costs. According to the local television show, How to Get That Job, she talked about her ambition: leading her team and becoming one of the best sourcing company around the world, Chen is the founding president of Australia Blockchain Alliance (ABA) – a Not-For-Profit Association originated in Queensland Australia. The goal of the Alliance is to grow and enhance the Australian Blockchain community and to further enhance the ecosystem.
publications
contact details
2B/11 Donkin Street, West End, QLD 4101, Australia
feedback form
If you'd like a free consultation, please start by completing the form:
A nimble, quick, long standing sourcing company that has been in China since 1998. A broad factory base and strong relationships with key personnel.