Lily Small
LUX Business Sales and Advisory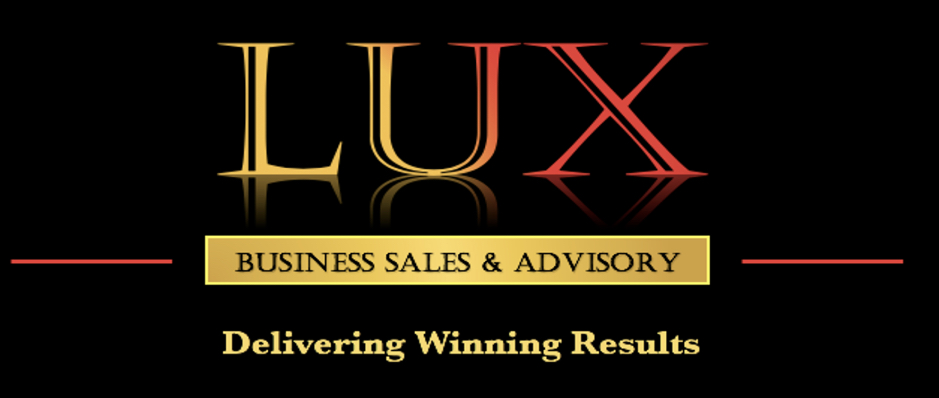 Business sales and advisory
LUX Business Sales and Advisory
About LUX Business Sales & Advisory
With every business sale, we believe in achieving a Win-Win result for both the seller and buyer.
LUX Business Sales & Advisory boasts an extensive database of international investors, buyers and have a great connection with international and local businesses.
The LUX Business Sales and Advisory specialist team are all licensed and specialise in all fact of business migrates, including SBO (Small Business Owners) migration visa- 491 Regional Visa.
We are a boutique Business Brokerage Firm with experienced and qualified Loyalty business brokers and advisors onboard.
We are thrilled to deliver the best service to business owners for business sales in Brisbane, Gold Coast, Sunshine Coast, all over Queensland, and Australia wide.
Want to sell or buy a business? Want to achieve a win-win result?
Contact us
LUX Business Sales & Advisory
Mob: 0410 399 168
Tel: 1300 685 081
Add: 175 Eagle St, Brisbane City
"We developed a great partnership with Lily. and her dedication to our business sale was evident in all aspects. We appreciate her attention to detail and bringing the business sale to a success.
Thanks so much for doing a great job!"
Tibor
Burleigh Truck Rental
亲爱的Lily Small
首先要表示一下对Lili Small小姐的感谢,感谢她在我们认识之后,做了大量的工作来帮助我找到了一个适合我们实际情况的投资方式。也正是因为她做的这些工作,才能让我安心并且放心的选择这一项投资,并且在接受之后任然感觉很开心。
Lili小姐在我们认识之初就对我的实际资金以及家庭情况进行了全方位的了解,并且授予我很多很多的投资经验,帮助我放弃了不合适的投资渠道,且在很短的时间内,从非常多的广告中选到了一部分适合自己的。在此之后,她每一次都不辞辛苦的陪伴我们一起去实地考察,给我们讲解一些专业术语和专业知识,以此来让我们能更好的了解每一个渠道,从而最后选择了一个最适合自己的生意。
甚至在我们都确定下来之后,Lili小姐都没有只顾自己的利益,而是再一次的帮助我们分析利弊,给我们介绍最好的律师和会计师,让我们在一定的基础上能够和对方在更公平的环境下进行交易。
所以,我以及我的家人都非常的感谢Lili小姐,谢谢她在我们认识的不长的时间里对我们付出的所有的帮助
谢谢
A message from LUX Business Sales & Advisory director Lily Small
With every business sale, we believe in achieving a win-win result for both the buyer and seller.
We are a boutique business brokerage firm with over 15 years of successful business experience. Our team all have many years' experience, licensed, qualified business brokers and advisors. We are selling businesses in Brisbane, Gold Coast, Sunshine Coast, Cairns, and other regional centres in Queensland, and Australia wide. We are also experienced and specialized in 132, 188, and 491 business migration visas business sales.
We work differently.
Importantly, we keep all information strictly confidential from both the public and employees.
We ensure less interruption to the business, achieve the best possible price, and by working closely with the seller, a smooth transition to new ownership.
Everything you need is professionally represented. From the initial appraisal, valuation, Information Memorandum, and marketing campaign, through to the management of inquiries and the settlement process.
And, from years of experience, we understand what buyers want.
We introduce them to the right businesses. Those that suit their experience, budget, personal circumstances, and lifestyle. We then lead and manage buyers through the purchase and settlement process.
Want to sell or buy a business? You'll want to contact our LUX Business team.
Office Phone: 0410 399 168
feedback form
If you'd like a free consultation, please start by completing the form: