Leanne Sun
CH Business Consultant/Vice GM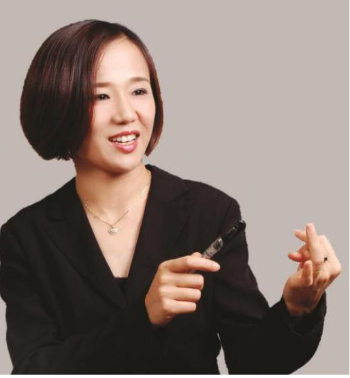 Digital Marketing

Marketing Strategy

Brand Consulting
Master of Education Studies

Post-graduate diploma in Education

Bachelor of Arts
Personal Mottos:

1. Something is better than nothing.
2. There is always a better solution to any problem!
Brief Profile
1. Founder and CEO of Pacific International Student Centre Pty.Ltd.(2016-2020)
2. Founder and Principle of Shangdong Real English Language School,China(2003-2016)
3. Director of Training of China Unicom Yellow Pages,Shenzhen,China(1998-2002)
4. Sales and marketing,China Trading,a HK internet company(1996-1998)
5. School teacher at Eltham College,Victoria,Australia(1991-1996)
Business Membership and position held:
1. Vice Chairman of CETU(China Education Training Union)in charge of International
2. Education Alliance school Partnership.
3. Committee member of QLD Shandong Business Association
4. Committee member of QLD Sunnybank Chamber of Commerce
Strengths:
1. Formal University education from both China and Australia with sound language skills;
2. Having worked in multi-national companies,sound business operation & management skills
3. Being able to provide business consultancy to companies and teach business courses.
4. Successful women Entrepreneurs of a number of companies in China and Australia.
5. Sales&marketing expert in strategies and implementation,particularly in Education Business.
6. Sound work ethics and perform under pressure.
Brief Introduction of Pacific International Education Centre Pty.Ltd
Pacific International Education Centre Pty.Ltd is traded as Ausway  International,which is specialized in promoting Australian international education to students in China.Established in 2016,Ausway has successfully operated its education agent business providing one stop solution to primary and secondary students who want to study in Australia.Ausway has also organized a number of education delegations to Australia as well as organizing international seminars in China for Queensland Government schools.
"Leanne is a very passionate and dedicated educator who love students as her own children.Her mission is to help each student to find the best school in Australia and to help each of them to build his/her path to success.We trust her entirely for her professionalism and will follow her wherever she goes."
                                        – Quotes by parents.
contact details
Home address:29 Poets Place,Parkinson,QLD 4115
feedback form
If you'd like a free consultation, please start by completing the form: