Brisbane hospital locked down after doctor tests positive for COVID-19
March 12, 2021
Posted by:

admin

Categories:

Business plans, News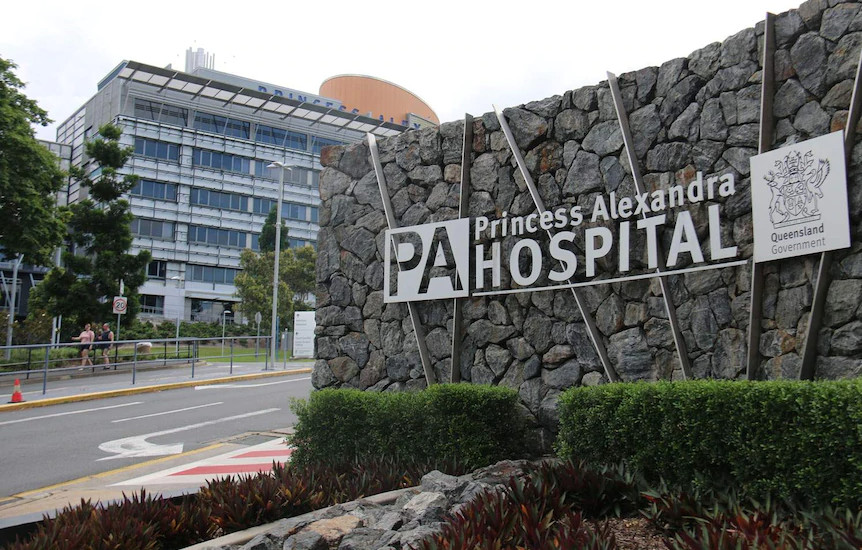 Queensland Premier Annastacia Palaszczuk is due to hold a press conference at 10:30am (AEST) today to reveal possible exposure sites after a doctor at Brisbane's Princess Alexandra Hospital tested positive for COVID-19 on Friday.
The female doctor had contact with COVID-19-positive patients at the hospital in Brisbane's south, which was placed into lockdown on Friday night, in the early hours of Wednesday.
The doctor was infectious while in the community the following day and contact tracing is underway to identify and contact all patients, staff and families who may have been exposed.
The case marks the end of Queensland's 59-day run without a locally-spread infection.
In a statement, the hospital said "tests indicate low levels of the virus, which means the staff member may have only been infectious in the community for around one day on the 11th".
A statement on the Queensland Health website said: "Due to the early stage of this, Queensland Health is in the process of contact tracing the positive case's movements. If there is a risk to the public from the hospital or any other location this person has visited, we will issue a public health alert."
Queensland Health said further details would be provided on Saturday morning.
All non-essential visits to patients in the hospital will no longer be allowed.
Anyone who must attend the hospital will be required to wear a mask.
The Emergency Department will remain open, but the public is encouraged to seek care at a nearby hospital or at a GP if possible.
Hospital staff will wear masks at all times and patients will be required to do the same unless it is not clinically appropriate.
Non-urgent outpatient bookings and elective surgery will be postponed.
Unclear if doctor received vaccine
Director of Infectious Diseases at the Mater Hospital, Paul Griffin, said the case demonstrated the need for a rapid vaccine rollout.
"I think it makes perfect sense that people that are likely to come in contact with COVID cases are vaccinated and that's certainly the intention of that 1A rollout. I'm not sure that everyone in that 1A group has been vaccinated at PA yet because we know we've had some challenges getting the vaccine out there," he said.
"I think this may serve as a timely reminder that the virus hasn't gone away despite our excellent control in this state and this country, and that's why we need to really get on with that vaccination program to further reduce the risks of events like this happening."
It is not known if the doctor had received the first dose of the Pfizer vaccine, with the rollout in the Princess Alexandra hospital beginning late last month.
The hospital has administered 3,477 doses of coronavirus vaccines since the rollout began.
"We know the vaccine starts to really kick in after a week or two at least, so if this person had been vaccinated, they would have been less likely to be infected — still possible though — and they'll be less likely to pass it on, most likely, although we have little data to support that yet," Dr Griffin said.
He said it was possible other staff would be deemed close contacts and would not be able to work while isolating.
"Our hospital system is you know, usually fairly stretched at baseline, we have some other viruses putting some strain on their hospitals and we heard about some code yellows during the week so I guess to take a hospital offline in that system and to have some staff not able to attend will mean that the system will be a little extra stretched for that period of time," he said.
Earlier this week, Cairns Hospital and Brisbane's Metro North Hospital and Health Service issued a code yellow, indicating an internal emergency due to a large number of patients.
A spokesperson for Metro North said there was no reason for alarm in the community, explaining that it was an internal code that allows hospitals to "distribute resources accordingly".
"This can include additional surgery hours, extending medical imaging services, bringing in additional staff, and creating additional bed space, if required, to improve timeliness of patient access to services," the spokesperson said.
The Princess Alexandra hospital said it was "actively working to ensure the safety of staff and patients on campus while contact tracing is undertaken".
Anyone with any COVID-19 symptoms should get tested immediately and isolate until receiving a negative result.
Located in the inner-city suburb of Woolloongabba, the hospital is one of Brisbane's largest, with a capacity of more than 1,000 beds.
Last month, the hospital became the second Pfizer vaccine hub in the state.

AUTHOR:
ABC News (Australia)