affiliates


other scc upcoming events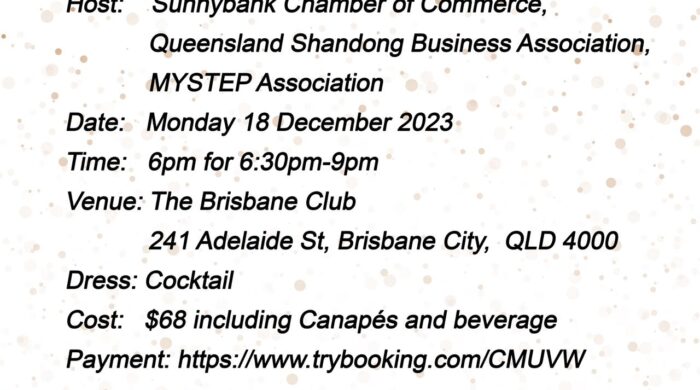 December 18, 2023

6pm for 6:30pm-9pm

The Brisbane Club, 241 Adelaide St, Brisbane City, QLD 4000
Check out our up and coming Zoom Events
SCC benefits
Networking events
Every month or two we offer an opportunity to meet other business owners at our free or special events
Mentoring and Consultants
SCC has a number of experienced business owners willing to share their expertise. Or you may want the opportunity to give back to others. SCC can help start-ups at reasonable rates. We also have a library of business books and courses.
Use of our well-equipped office in Sunnybank Corporate Centre
Members who work from home but occasionally need a corporate looking presence can book the large boardroom. Computers and printers are also available for a small charge, for the consumables.
Genuine Discounts at participating Businesses and Restaurants
Enjoy the privileges of being a SCC member and save! Or offer a discount to other members to grow your customers.
High Visibility Profile Pages on SCC website
The state-of-the-art website you are visiting can be your access to more customers. Members profiles include photo, descriptions, articles you may have written or those you want to share plus links to all your social media including LINKEDIN and your website.
Opportunities Abound with SCC memberships
Invitations to attend other community events and business improvement workshops are sent in emails, WeChat, Facebook or LinkedIn.
testimonials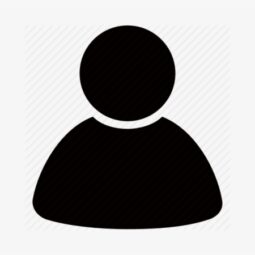 I had the pleasure of witnessing the Sunnybank Chamber of Commerce's exceptional hospitality and warmth during their reception of an international delegation from Cambodia. The way they
welcomed the visitors with open arms and made them feel truly embraced was truly remarkable.
The Chamber's dedication to building relationships, both locally and domestically, was evident throughout the entire visit. They seamlessly connected the Cambodian delegates with local businesses, fostering an environment of collaboration and growth. It was inspiring to see how they facilitated networking opportunities, enabling fruitful discussions and partnerships to blossom.
The Sunnybank Chamber of Commerce's commitment to cultural understanding was also evident. They took the time to learn about Cambodian customs and traditions, ensuring a respectful and inclusive experience for the delegation. This level of attention to detail truly showcased their genuine desire to create a welcoming and enriching environment.
As a witness to their efforts, I can confidently say that the Sunnybank Chamber of Commerce goes above and beyond to foster international relations and support local businesses. Their exceptional ability to bridge gaps and create meaningful connections is commendable. I have no doubt that their dedication will continue to bring prosperity and growth to the community.
CEO
GoTapTap
SCC has helped our hospitality startup tremendously especially during Covid-19. In the early phase of the Covid-19, we saw many hospitality…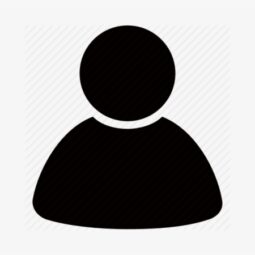 Thank you so much for having us last night, we had the most amazing time. I truly love the business community within Sunnybank chamber, it's absolutely fantastic. We are glad we managed to be involved.
This error message is only visible to WordPress admins
Error: No feed found.
Please go to the Instagram Feed settings page to create a feed.
request a call back
to find out more.
Would you like to speak to one of our committee members over the phone? Just submit your details and we'll be in touch shortly. You can also email us if you would prefer.
Main office
Bldg 6, 18 Torbey St.,
Sunnybank Hills,
QLD 4109
Monday - Friday 9:00am to 5:00pm
By appointment Only